Montgomery Recovery Services Staff
---
Angela Caldwell, MS CSC-AD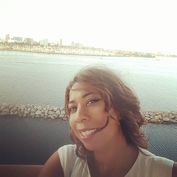 Angela Caldwell has been employed at MRS since 1998. Her role has expanded from Case Manager to Clinical Supervisor to Lead Counselor and Program Coordinator. Her educational background is in Health Science and she recently completed her Masters in Health Care Administration.


Angela is most proud of her women's group that she has facilitated for fifteen years. Angela has a vested interest and is committed to helping women with self-esteem issues related to their addiction, how to overcome their issues and be able to form healthy relationships and maintain sober lifestyles.
---
angela.caldwell@montgomeryrecovery.com
---
Ladonna McLean, CSC-AD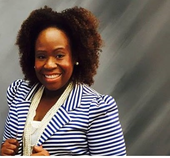 LaDonna McLean is a Certified Substance Abuse Counselor (CSC- AD) with 15 years of dedication to treating those with Substance Dependence and related issues in Montgomery and Prince George's County.

She has been at Montgomery Recovery Services, Inc. for
the past 8 years and remains committed to helping individual improve their lives one step at a time.
---
ladonna.mclean@montgomeryrecovery.com
---
Chi Neh-Lum, MHS, CAC-AD
Chi Neh-Lum has been employed with Montgomery Recovery Services since July 2014. He is a Substance Abuse Counselor in both the State of Maryland and Washington District of Columbia as well as a Board Supervisor by the Maryland Board of professional counselor and therapist (MBOPC). Chi has worked in the mental health/substance abuse field for Fourteen years, in both Maryland and in Washington District of Columbia

Chi's specialties also include working with clients with substance abuse/addictions and co-occurring disorders (mental health and substance abuse disorders). Chi primarily works with adolescence and adults.


---
chi.nehlum@montgomeryrecovery.com
---
McKinley Evans, CSC-AD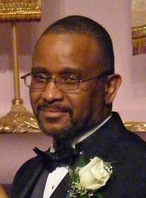 McKinley Evans has worked for Montgomery Recovery Services since July 2014. McKinley is a Board Certified Substance Abuse Counselor (CSC- AD) with over 10 years' experience in the field.

McKinley holds extensive experience working with individuals with mental health and substance use issues and their families. He is skilled at working within the juvenile and adult justice systems, drug courts, the state health and human services system.


---
mckinley.evans@montgomeryrecovery.com
---
Robert Flanary, BA, CT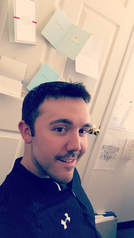 Robert Flanary has been an employee at Montgomery Recovery Services since March of 2015. He graduated from Towson University with a Bachelor's of Science degree in Psychology, and currently attend McDaniel College for a graduate degree in Community Mental Health Counseling. Robert earned his ADT certification in January of 2013 and is currently pursuing licensure in both Mental Health and Substance Abuse areas of treatment. Robert is most proud of assisting clients recognize, and identify their personal strengths; allowing them to reach their treatment goals.


---
robert.flanary@montgomeryrecovery.com
---
Samantha Preble, BA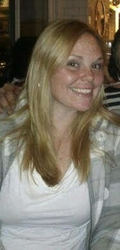 Samantha Preble has been working for Montgomery Recovery Services since January 2014. Originally from California, she earned her Bachelor's Degree in Psychology from Patton University, Oakland CA, in 2007. Samantha is the financial Accounts Manager, provides administrative support, as well as processes the insurance billing.

"I am most excited to work with people, and am always happy to assist in any way possible."


---
samantha.p@montgomeryrecovery.com
---
Stephanie Smiley, MS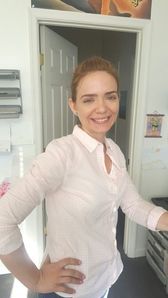 Stephanie has worked for Montgomery Recovery Services since October 2010. She completed her Master's Degree in Management with a Specialization in Healthcare in May 2015 from UMUC at which point she assumed the position of Program Sponsor/Director.

Stephanie strives to ensure Montgomery Recovery Services is a welcoming facility for clients to seek treatment services.


---
stephanie.smiley@montgomeryrecovery.com
---
​Jeanine M. Grant, MHS, CT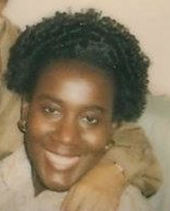 Jeanine Grant is one of our newest members to the MRS Team. She has been with us since July 2016. Jeanine has a trainee certificate in Addictions but has been in the field for many years. Jeanine also holds Master's degree in the Human Services. She has over 10 years in Mental Health, over 20 years in case management and 5 years in Addictions. Jeanine has worked in community mental health as a rehabilitation practitioner, worked for the Maryland Department of Social Services as a Family Preservation Worker and Foster Care Worker, and worked as an addictions counselor in Substance Abuse Clinics with children, adolescents and adults. Her specialty is mental health and is currently working in a local hospital in the psychiatric department.
Jeanine is committed to helping anyone who has a problem with substances and or mental health. She is up for the challenge.
---
---
Eric Harris​, LPN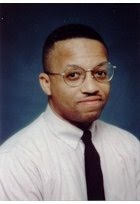 Eric Harris has been employed as a Dispensing Nurse with Montgomery Recovery Services since 1999. Eric Harris was born and raised in the Lamond/Takoma Park subdivision of Washington DC that borders with Takoma Park, Maryland. After graduation, he enlisted in the United States Army and served proudly for 22 years in many leadership and supervisory positions until his retirement from the military.
​
---
---
Yahya, LPN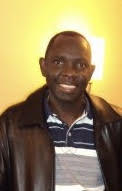 Yahya Bah has been employed as the Lead Dispensing Nurse of Montgomery Recovery Services since 2006.
​
---
---
Darrin Lastrapes, CRNP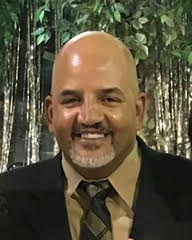 Darin Lastrapes has been employed as a Nurse Practitioner with Montgomery Recovery Services since 2017. Darin Lastrapes is a native of Opelousas Louisiana. Darin has been a register nurse for 16 years and an Advance Register Nurse Practitioner for 2 years. He started his medical career at University Medical Center in Jacksonville, Florida. He worked his way up from a certified nursing assistant to an emergency medical technician and then a paramedic, spending 12 years in the emergency department. He received his Associate's degree in nursing from Florida Community College at Jacksonville in 2000, his Bachelors of Nursing from the University of South Florida in 2009 and his Masters in Nursing in 2014 also from the University of South Florida. Darin has worked in various positions throughout his 20 years of medical service but most was spent in the emergency department as a Registered Nurse and Paramedic. He is a certified occupational health nurse which he has held for the last 10 years.
​
---
Dr. Scott Lastraps, MD
Dr. Scott Lastrapes has been employed as the Medical Director of Montgomery Recovery Services since 2011.

​Dr. Lastrapes is a fully trained, licensed and board certified family medicine physician with a biological sciences background with clinical and with clinical and laboratory research experience.

Dr. Lastrapes successfully completed the Family Practice Residency Program at Georgetown University/Providence Hospital in the District in Columbia, where competency in primary outpatient care, obstetrics and office-based procedures were obtained. Dr. Lastrapes is certified by the American Board of Addiction Medicine. Dr. Lastrapes is committed to assisting individuals who suffer from opiate use disorders.
​
---